MIGHTYMOONCHEW
with The Sheer Currents
East Berlin
Ages 21 and Up
Additional Info
MIGHTYMOONCHEW
"We got together in the summer for an impromptu jam session to find some comfort in making music with other people again in the midst of political, personal, and pandemic related hardships of 2020. There were no plans to release it or even start a band, but listening back, we were excited about how GENUINE and FREE these songs off the top of our heads sounded. So much of this album is us experimenting, making mistakes, and figuring things out together in realtime, which *BOUT TO GET DEEP ON YALL* felt very appropriate to how we navigated the crazy ass world this year. We hope listening to it is as cathartic for y'all as making it was for us."
—MMC

The Sheer Currents
A young rock band from NYC playing rock with a punk and alternative sound.

In accordance with the NYC Vaccine Mandate (Key to NYC), we will be requiring all guests and performers to be fully vaccinated (two weeks post final dose) against COVID-19. Additionally, we ask that all guests wear a mask throughout their time indoors at our venue when not actively drinking until further notice.
Artists
MIGHTYMOONCHEW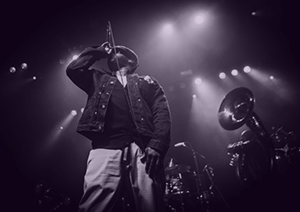 The Sheer Currents